I got a quick activation of W7A-MN-125 Union Hill as my fifth activation zone. It was also my first trail-run activation, and my first 40m activation.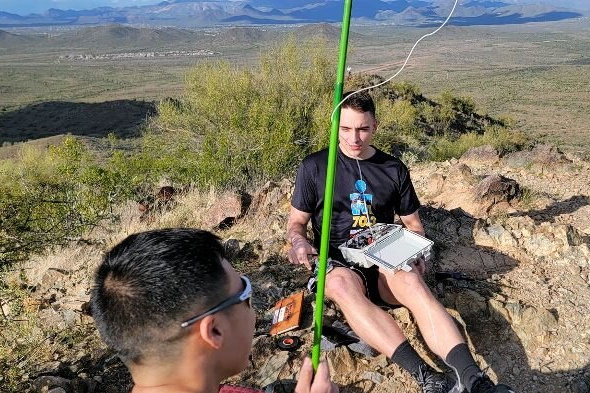 Fun Operating
The Summit: Union Hill
Union Hill is a 2-point summit in the Sonoran Desert, close to Dixie Benchmark. Union hill is reachable via many trails, but we used the Cactus Wren Loop.
Honestly, as long as you can see the summit, you won't have a problem finding a trail or navigating to the top.
Equipment
This activation was the first time I actually ran up to the summit. I have to pack my bag a little better to minimize shifting mid-flight but it makes for a quick activation!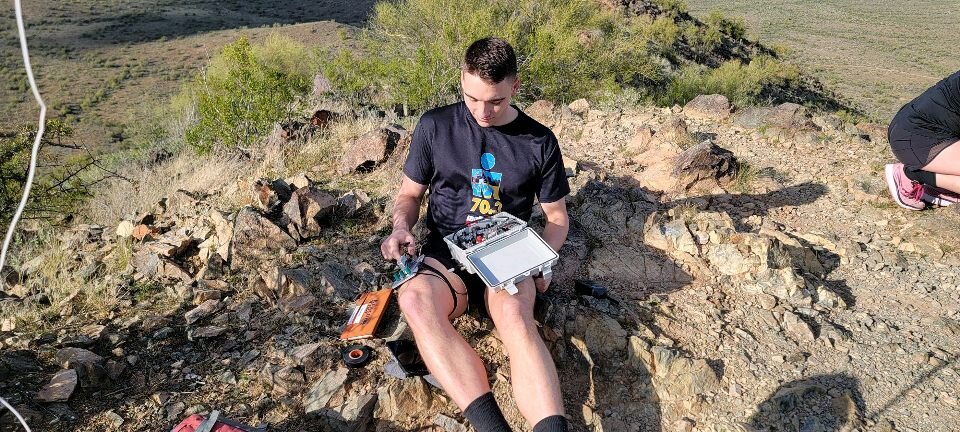 N2WU at the Summit of Union Hill
The N2WU Case-X2
N2WU Key
N2WU EFHW
N2WU Mast
CW Notebook and pen
APRS-Enabled TM-D72A
Every warm layer I could possibly find
Total weight - 4 lbs. Instead of a rock cairn to hold my antenna, I just had a friend hold it. I gave him a warning about RF exposure and he seemed fine with it.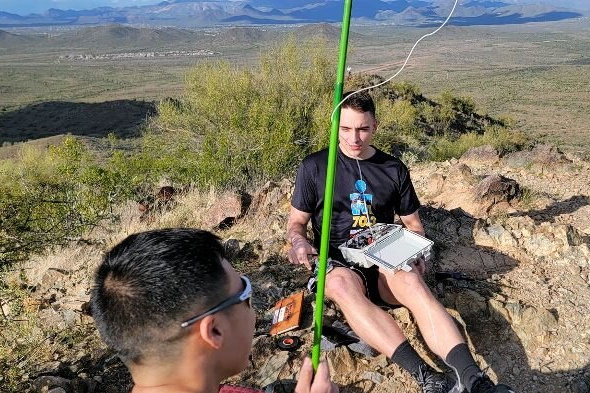 Operating again
Excursion
Contacts
I put an early SOTA Alert for about 20 mins up and was pretty close - we ran 8.30 min/mile to the top.
I originally put the alert for 20m as I'm used to activating near 1300 UTC, but with the 2300 UTC activation I had to switch to 40m. Thankfully the EFHW traps worked and I switch bands without tuning!
Contact List
| Callsign | Band | Time | Location |
| --- | --- | --- | --- |
| AE9Q | 40M CW | 2325 | Tucson |
| N4LAG | 40M CW | 2326 | North Carolina |
| W7RV | 40M CW | 2327 | Phoenix |
| K6QCB | 40M CW | 2331 | Los Angeles |
| K6HPX | 40M CW | 2332 | Tucson |
Here's the Google Earth. Lots of chasers in the area - either ground wave or a well-placed NVIS shot.

-N2WU